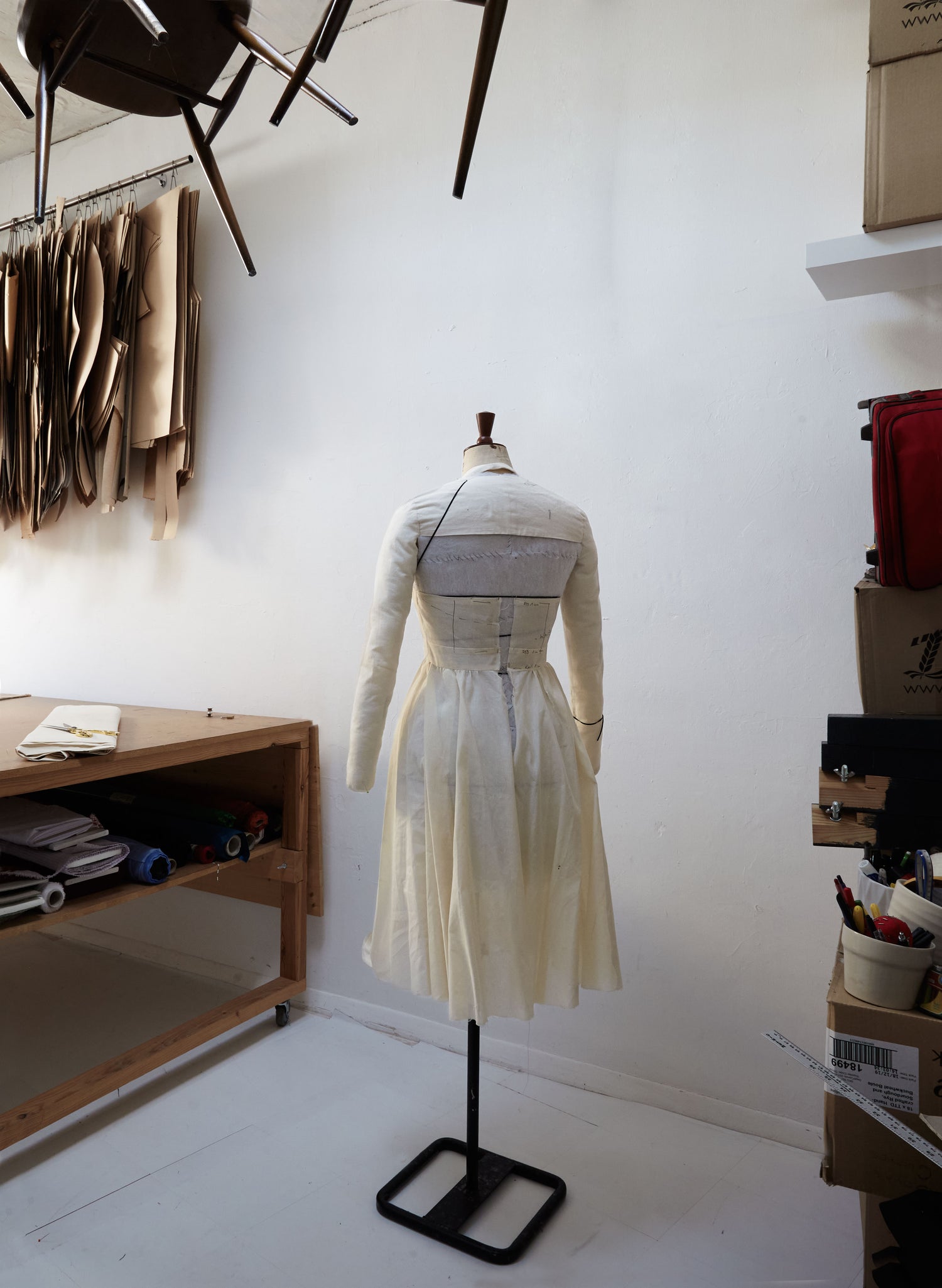 Sur-Mesure
Nothing compares to having a bespoke garment designed and made for you. Whether an evening dress or trousers, jacket or blouse, Sonia can curate a personalised piece that will fit your body like a glove, making the process a joyful, unhurried affair.
The bespoke service offered at Sonia Taouhid's atelier is professional and exclusive to every client. The garments are created by combining the creative flair, craftsmanship and know-how of the designer and skills of her small, specialist technical team.
An initial consultation with the designer is arranged where inspiration, references and fabric ideas will be shared. Sonia can then help you choose and create your vision.
You will be guided through sample fabrics, hand-picked from high-quality suppliers from around the globe, as well as being advised on how to pick the right embellishments and trimmings to complete and make your garment even more unique.
Once all the design choices have been made, the pattern will be drafted by our technical team and the garment-making process will begin. A calico toile fitting will follow, along with further fittings to ensure the garment fits impeccably.
For more information or to book your initial virtual consultation, please email us at info@soniataouhid.com. We look forward to hearing from you.